Lasting Power of Attorney (LPA)
"Someone to act for you when you can't cope"
If you were to suffer a serious accident, stroke or other disabling illness, who would manage your finances or make medical and welfare decisions for you?
All of your assets will be frozen including jointly owned assets such as joint bank accounts. [Read this British Bankers Association leaflet]
Without an LPA, someone, usually a close family member, has to apply to the Court of Protection to be appointed as a Deputy. This process is complicated, can take six months or more and is very expensive. There is an application fee of £365, a hearing fee of £485, an assessment fee of £100 and an annual supervision fee of up to £320 plus solicitors' fees, all of which have to be paid by the applicant.
Even when someone finally manages to be appointed as a Deputy, the restrictions on what they can and cannot do may be stringent.
Watch this distressing BBC video to see just what a nightmare this can be. The video is old but still relevant.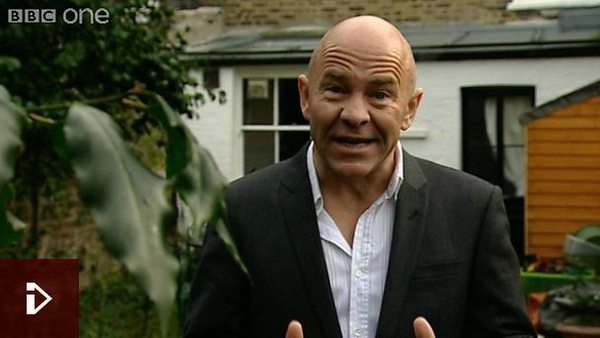 A Lasting Power of Attorney enables you to appoint someone you trust to look after your affairs if you are no longer able or willing to do so yourself. It can be prepared and registered for a fraction of the cost of applying to the Court of Protection for Deputyship and will be ready for use whenever it is needed.
Catch-22: If you ever need an LPA and haven't got one, the very fact that you need an LPA means that you can't get one!
No one can make a Lasting Power of Attorney on your behalf. You must make it yourself and have the mental capacity and understanding to know what you are doing.
Types of Lasting Power of Attorney
There are two types of Lasting Power of Attorney which can be made separately or together:
1. Property and Financial Affairs LPA
This grants your Attorney the power to manage your property and financial affairs such as:
collecting payments;
paying bills;
making investments;
selling a house.
You can place conditions and restrictions on what your Attorney can and cannot do. A Property and Financial Affairs LPA can be used, if you wish, even when you are capable of managing your own affairs but when it may be difficult for you to do so, for example, if you were out of the country for some time.
2. Health and Welfare LPA
This grants your Attorney the power to makes decisions about your health and welfare such as:
the care and treatment you receive;
everyday care including diet and dress;
where you live and who takes care of you.
These powers only come into force if you are unable to make these decisions yourself.
How to make a Lasting Power of Attorney
You can make your LPA yourself by downloading the free forms from the Office of the Public Guardian. You will find that they are very lengthy and complex. If the forms are not completed correctly, they will be rejected and you will lose your registration fee of £82 per document (see below). Furthermore, you can easily give away more power than you intended or, conversely, restrict the powers too much.
You can also complete the forms online which makes the process more user-friendly with step-by-step guidance and checks.
Unfortunately, it is still very easy to create an invalid LPA.
If you find the prospect of doing it yourself too daunting, for a modest fee, I will guide you through the process, take your instructions, produce a draft for your approval, print and bind the final document and then check that it has been signed and witnessed correctly.
Alternatively, if you would prefer to complete the LPA application yourself, but want to be 100% sure that it will not be rejected and lose your registration fee, I offer an LPA checking service. I will check your LPA twice: once when you have completed it but before it is signed to ensure that the details and provisions are valid; and once after signing to ensure that all the signatures are legally valid.
My LPA Service Guarantee
Use my LPA Preparation or Checking Service and I guarantee that your application will be accepted by the Office of the Public Guardian provided you submit it for registration within six weeks and follow my submission instructions.
If your application is rejected, I undertake to correct the application and reapply at my own expense.
Registering a Lasting Power of Attorney
Before a Lasting Power of Attorney can be used, it must be registered with the Office of the Public Guardian (OPG). The OPG charge a registration fee of £82 per document (there are exemptions for people on certain benefits and a 50% reduction for those on an annual income of less than £12,000). This means that the cost of registering a pair of LPAs (Property & Finance and Health & Welfare) is £164 per person.
Despite the cost, it is recommended that you register your LPAs as soon as they are fully completed so that they are available for immediate use should the need arise.
Alternatively, if the registration cost is an issue, you could wait until they are needed and then register one or both LPAs. This, however, will incur a delay, currently ten weeks, while the registration is processed. If you chose this option, I recommend that you store the documents safely.
It is important to prepare the documents now as you never know when you might need them and without them it will be too late.